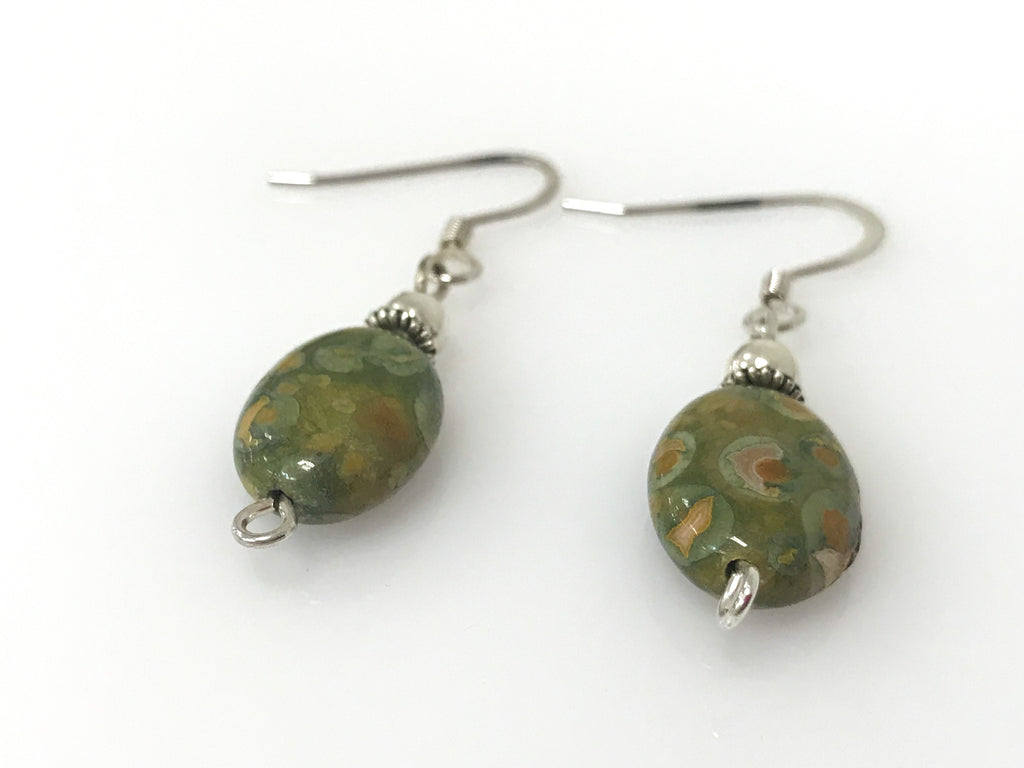 Accessories Boutique
Accessories Boutique Earrings Silver Rhyolite Oval Gemstone
$ 13.00
Accessories Boutique Earrings Silver Rhyolite Oval Gemstone Handmade
Sterling Silver Earrings total length is 1 5/8"
Rhyolite Gemstones are 3/8" wide by 1/2" Long
Silver Earring Hooks have clear stoppers
Clean with soap and water or polishing cloth
Handcrafted by store owner Cathy Woolway. Cathy started handcrafting jewelry 12 years ago. She hopes you enjoy the earrings as much as she enjoyed making them.